Midi Drums
Midi drums are fully supported as of Clone Hero 1.0 release. These drums typically offer the best "Pro Drums" experience since their frames are usually solid and the pads/sensors are usually high quality construction. However, not all midi drums are equal, particularly if you buy extremely cheap kits (less than $300) you may find a subpar or even not working experience,, and as a result you might not be able to get your cheaper kits working.
Some kits only offer a USB-B output, however if your kit has a Midi out, we highly recommend using that instead. If one doesn't work, the other might. If your kit does not get recognized, please see the Troubleshooting page for possible solutions.
---
Getting Started
Midi kits must be selected in the profile menu. First you will want to select "Drums" in the controller menu, and then configure the Midi Settings
In the following menu, you will need to select the input device. You will see <None>  at first, press up/down until you see your midi device. Typically this is 1 or 2 presses, you may have multiple devices listed. For example, you may see "Midi Device" and then above that you might see something like "MIDI 2C:1F:9A:44:7D" - you will need to determine which is the correct input device for your kit. If you do not have your kit listed, please see the Troubleshooting page for possible solutions.
Finally, once you have your device selected, you must go through pad bindings. Strike each pad as directed, we recommend the following bindings: 
Note: If applicable, make sure to enter Mappings and map any additional hit zones on your pads/cymbals, and also make sure that both the open and closed hi-hat inputs are mapped to Yellow Cymbal.
For more information, please see the MIDI Binding Section of the Drums Mapping Guide.
---
Midi Kits
Midi kits are typically expensive, so while you may be tempted to buy used kits, be warned that cymbals or pads may not work correctly and are often expensive to replace. If you must replace cymbals, we recommend searching for "Lemon" brand cymbals which are compatible with most midi controllers. These are usually sold via Alibaba and have a long ship time but are very affordable compared to the competition. You can also get them from Amazon or Ebay which are sold by resellers who already imported them from China.
High Quality Kits
Roland TD-17KV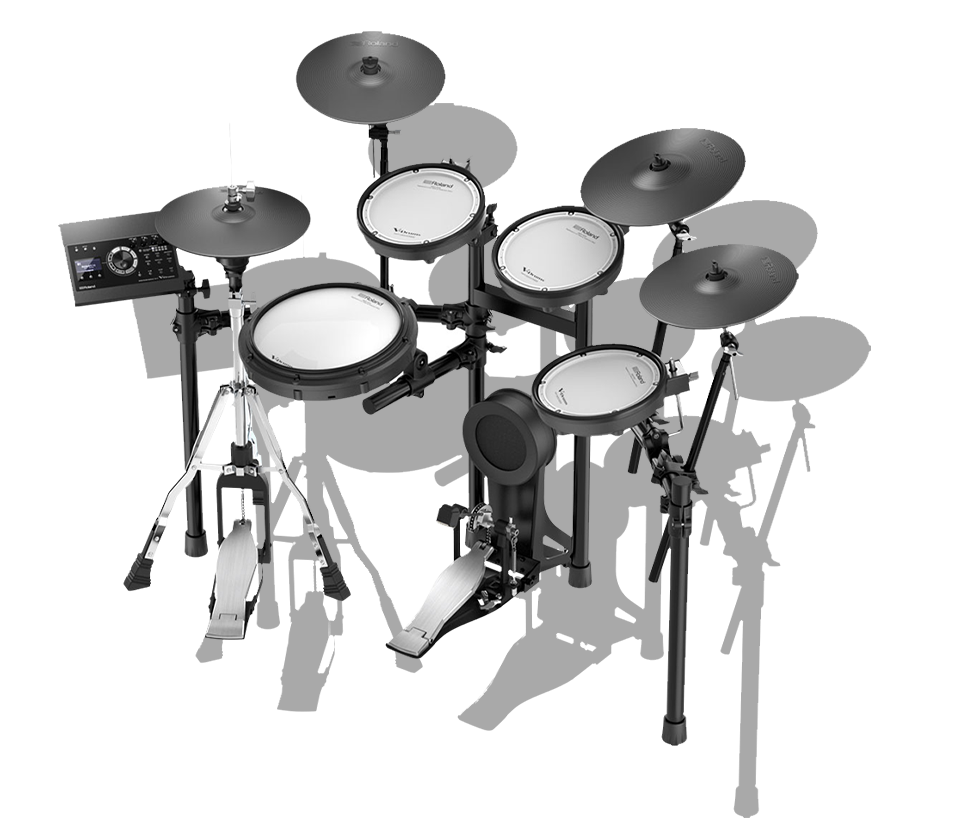 This is a very high quality kit, just below "professional" and typically costs $1500 USD new. You may be able to find used kits for less than $1000. This kit has MIDI Out and USB-B output, it is highly recommended to use Midi-Out over USB-B. If you have drumming experience and are interested in an E-Kit to both play, record, and use with CH, this is the best recommendation before going much higher in price.
Alternatives to the TD-17KV for a lower price include the Yamaha DTX6K-X ($1000 USD), Roland TD-07DMK ($800), or Millenium MPS-1000 ($1125) which features acoustic style shells. 
Medium Quality Kits
Alesis Nitro Mesh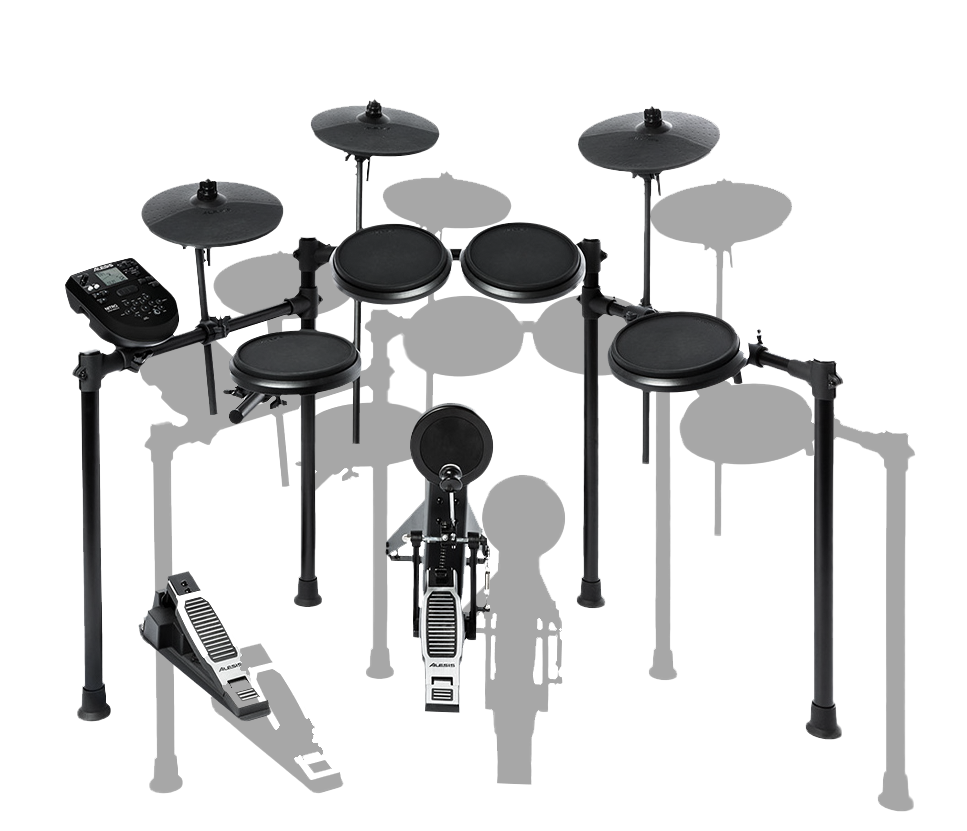 This is a high quality "Beginner" kit. This kit typically costs $450 USD and has an optional "Expansion" kit for another $100 which adds a second crash cymbal and fourth tom. This kit is typically sold used for $300-$400 depending on if the expansion is included, You might also consider the Alesis Surge Mesh for a slightly higher quality kit as a slightly higher price ($500 USD without expansion). 
Note that the cymbals are all single zone cymbals, so if you are a drummer and looking to play outside of CH, you will not have a ride bell or other common cymbal aspects (edge vs head detection). 
Alternatives to this kit would include the Alesis Turbo Mesh Kit ($329 USD), Roland TD-1DMK ($549 but does not include kick pedal), Yamaha DTX402K ($500), or the Donner DED-200 ($470) or DED-400 ($640)
Low Quality Kits
Alesis DM Lite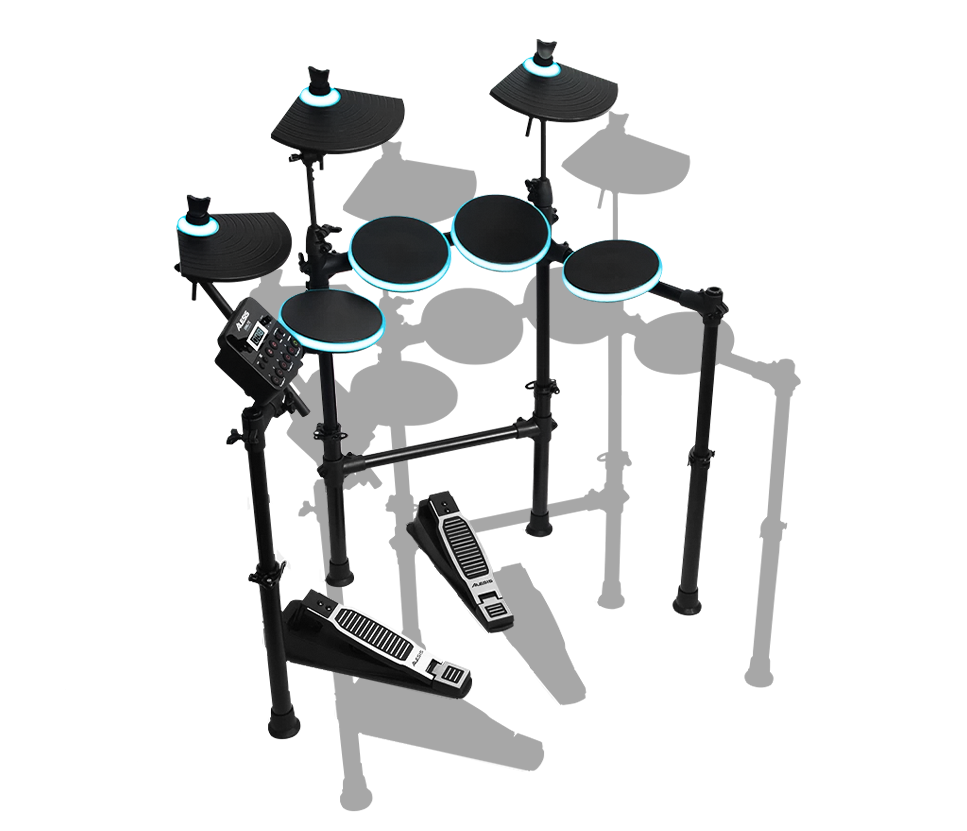 This is a lower quality "Beginner" kit sold by Alesis. Some consider this an e-kit exclusively for Clone Hero since it is too poor quality to be of much use outside. The frame is flimsy and the pedals are lower quality, the lack of a kick pad is a noticeable disadvantage over the Nitro Mesh. Additionally, the pads are rubber heads, which is another noticeable downgrade. This kit is no longer sold "New" and can be seen being sold used for $300 USD or more. 
Alternatives to this kit in a similar price range are typically smaller and meant for children, however you might consider the Alesis Debut ($269), Donner DED-95 ($350), Donner DED-80 ($239) - These are not guaranteed to work or be detected with CH due to issues with Midi transmission and/or power. 
You may also consider table top kits such as the Pyle Pro which is fairly affordable, however offer an extremely subpar experience.